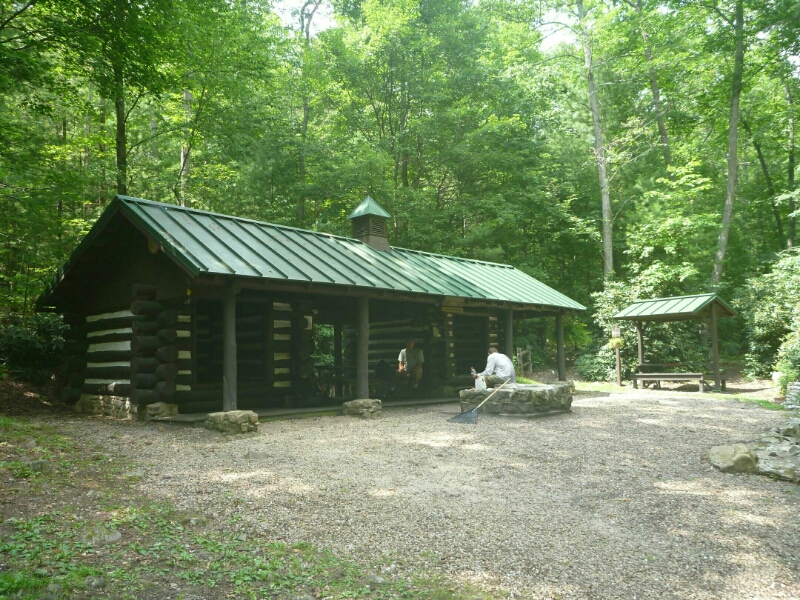 We passed the halfway point this morning! It wasn't that big of a deal, and it was somewhat sobering to think we have so much left to do.
After lunch, we went right by Quarry Gap Shelter, and met Jim, the caretaker. He was quite a character. He gave us advice about love. Told us about his wife of 55ish years. He's been the caretaker for 35 years. The shelter had flower baskets hanging from the edges, it was very very clean, and generally the whole place was very inviting. As we left, we walked through tunnels of rhododendron bushes, which I imagine would be even nicer in bloom!
Next up, we went through another busy state park, got another ice cream, and then climbed out of there. It was a pleasant day overall, mostly cloudy but still hot. At the end of the day we had dinner on some neat rock formations with a view, then soldiered on to the next shelter. This one is run by Kirk, and Jim had assured us it's the second best shelter in PA (after his). It's also pretty nice! Megan got smores from a dad with 4 kids, and hung out by their fire til bedtime.