It took 2 of us to push Ryley's bike and the chariot up steep/loose trail above Elk River, but at the top we rode along a plateau under Mt Broadwood and it was stunning – my favourite views yet. Down to the Wigwam River Forest Service Road, another significant climb, almost ran out of water, and more gravel that was supposed to be pavement before we rolled into Fernie mid-afternoon – the final destination of this adventure (for now)!
More 🚲!: Because it's Saturday of the long weekend, the mill shut down its operations around 10:30pm the night before and was replaced by the sound of the river – that was a nice upgrade. Axel also slept in this morning, yay for us 🙂 We climbed immediately and steeply out of camp, with stunning views of the Elk River running through its canyons. I had to drop my bike and help push the chariot while Ryley pushed his bike up 2 of the steepest, loosest hills, then shuttled back to push my bike up (tough going!). The climbs put us up on a plateau under Mt. Broadwood – a 9000ha conservation area and my favourite views of the trip. A steep descent down (which needed 2 of us again on Ryley's bike with the trailer) put us on a road following the Wigwam River, merging onto another Forest Service Road and with 2 more climbs of the day to go. More promised paved road that was of course gravel, and bumpy, meant a rougher finish on our final day than we'd hoped (but not necessarily than we'd expected!). It was around 3pm when we hit pavement coming into Fernie and stopped at the first pub we saw for a beer and a salad. We carried on to the Fernie City Hall to make our finish official before riding 3 more km to a hotel where we unpacked, showered, and hit the pool with Axel. There was a water slide which Axel flipped between "all done all done all done" (and looking concerned) to "more more more" (and looking quite excited). We took him down about 6 times between us and were both finding the stairs a real challenge by the last couple of laps! We welcomed Jaimie from a long drive from Penticton to pick us up, had Indian food for dinner, and called it a night!
Side note: The 7h drive back went quite quickly and it was neat to see all the places the trail paralleled or crossed the highway. We'd carefully planned our drive home the next day to stop at all the best snack/food places, so we revisited Christina Lake, Greenwood (the bakery was open but all sold out of butter tarts! what a bust!), and Rockwood (for another coffee milkshake). Verdict? Nothing tasted as good as when we'd rolled in from the heat and work of riding our bikes!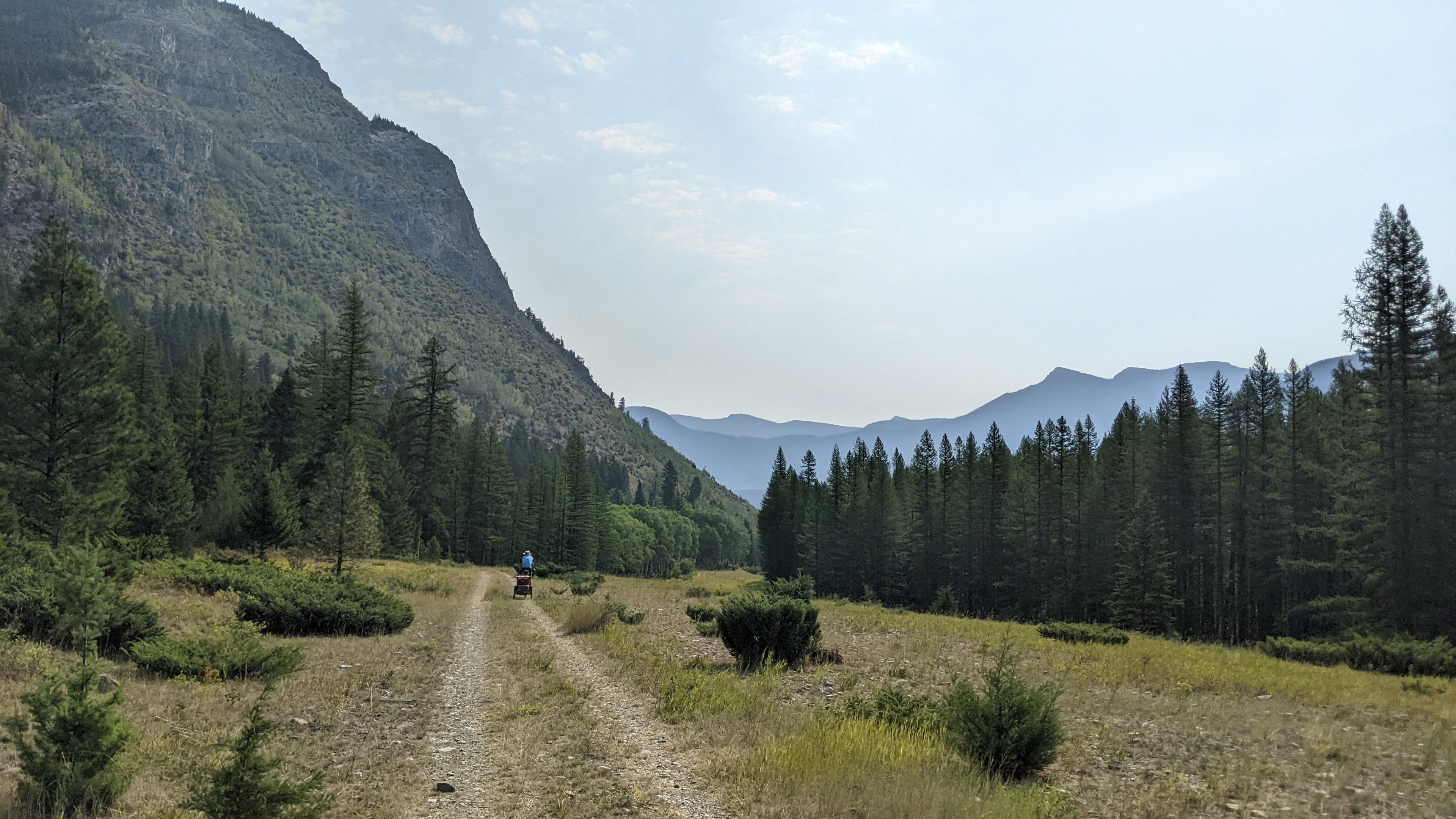 Distance: 47.31 km, Elevation Gain: 631m, Moving Time: 4h 14m