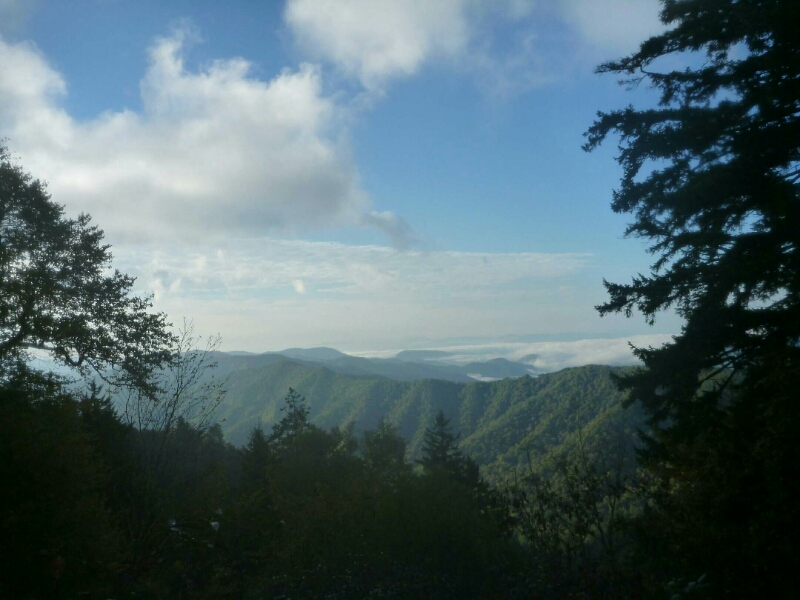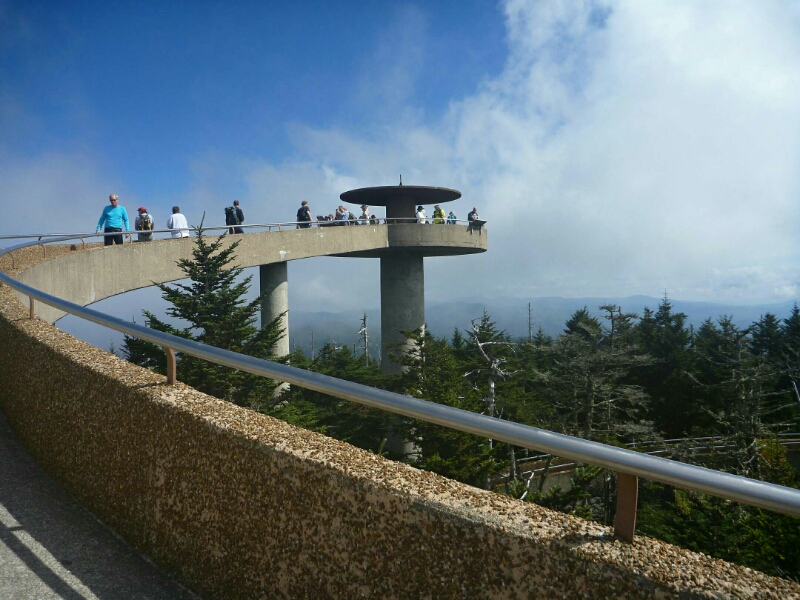 We stayed in the shelter long enough to confirm that we wouldn't be seeing the sunrise. Clouds were all around so we hit the trail, 3 miles to New Found Land Gap, a busy parking lot for hikers in the Smokies. Next, we climbed up to Clingmans Dome, the highest point on the AT. The top has a crazy concrete spiral ramp up to an observation tower, and a ton of people everywhere. (mk: It should maybe be noted here that there's a big observation tower because you can't see anything from the top of the highest point in the Appalachian mountain range – it's covered in trees. Also, no snow.)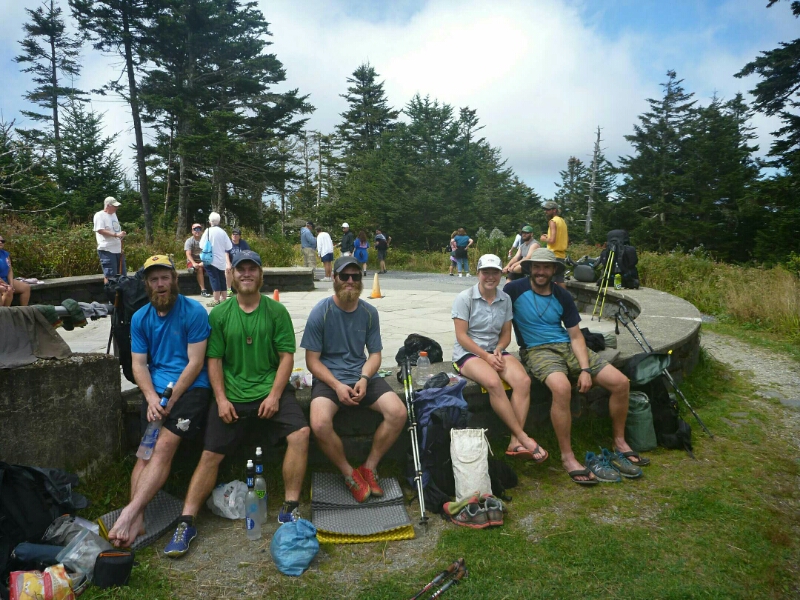 We stopped for lunch and checked out the tower. The clouds were whipping through, so the views were clearing intermittently. After about 15 minutes we managed to see every direction. Pretty cool.
After lunch we hiked a bit then ran into another thru hiker, Twisted. He started way before us, and his hiking story was a bit confused. Also he was just pretty abrupt and loud, so none of us really wanted to tease the whole tale out of him. Instead we hiked on, speculating about where Brown is. Other hikers have been giving us updates on his location and it seems that he's running away from us, now maybe 20 miles ahead.
We hit our shelter for the night at 4:30, sharing with 6 section hikers. We were given an MRE by one of them which we shared for dinner. It was weird but filling. Beef stew, chocolate milk drink, pound cake, cheese and crackers. I got cold early so off to bed. (mk: I got hungry in the night so note to self – a shared regulation ration of food for someone in the army is not enough for just dinner.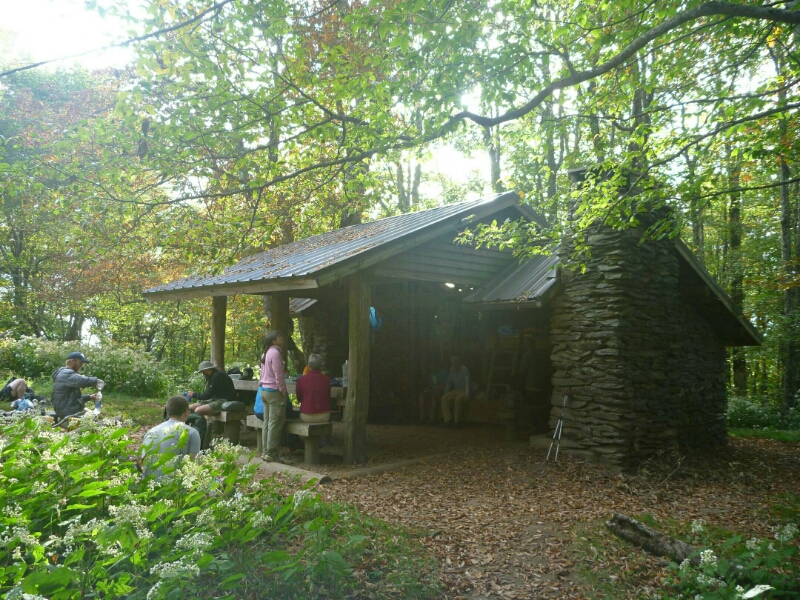 Also – we'd been told that the shelter is dubbed "chipmunk palace" and it was easy to see why – they're everywhere and very unafraid. There's also a buckeye (?) tree right next to the shelter which was dropping its huge fruit/nuts down – some for the chipmunks and some to land on the roof of the shelter to scare the crap out of us when we're trying to sleep! But an interesting outcome of all of this was that the shelter was visited by some very big-sounding owls that were hooting right next to us while going to bed – very cool.)