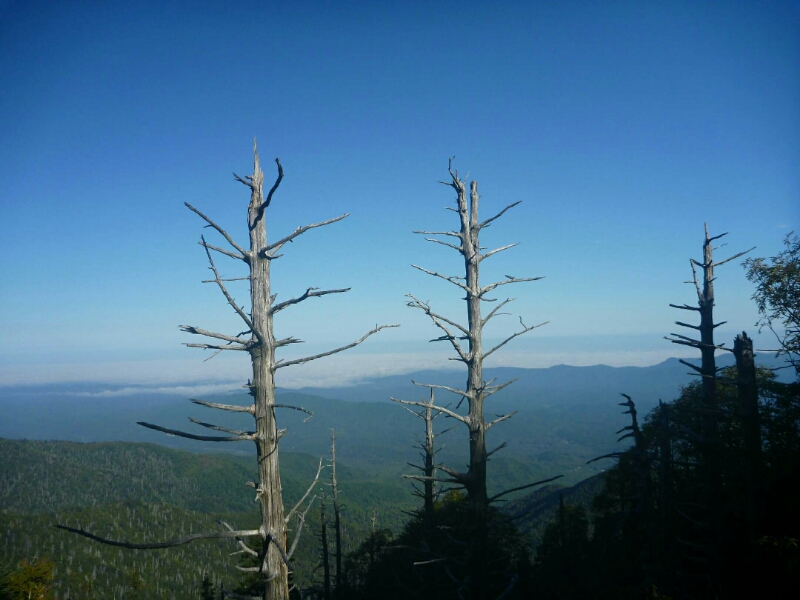 The stars came out last night and we woke up to blue skies and a sunrise peeking through the trees – hurray! Another 2000ft climb to start the morning then the elevation rollercoaster finally leveled out for us! We got some nice views towards North Carolina in the morning sun before ducking into the forest. We hiked along in crisp fall air that smelled like fir forest on a needle carpet with the sun flickering through the trees. It was beautiful – it reminded me of hiking at home.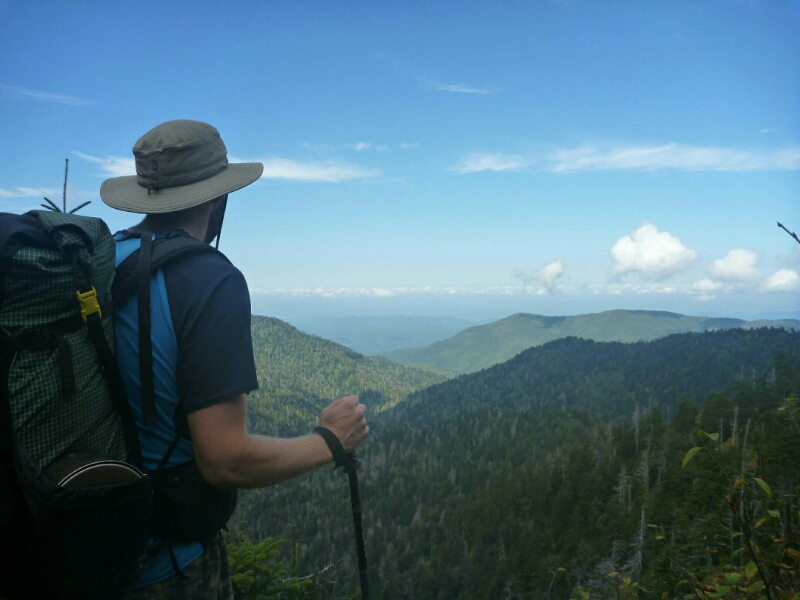 We only had 20 miles to do today to the next shelter – it was a nice change to know we had a bit of an easier day. We hiked up along the "butter-knife's edge" ridge most of the day – an impressive trail well made and maintained that in places was only about 3 ft wide, with a pretty steep drop down towards the valley on each side.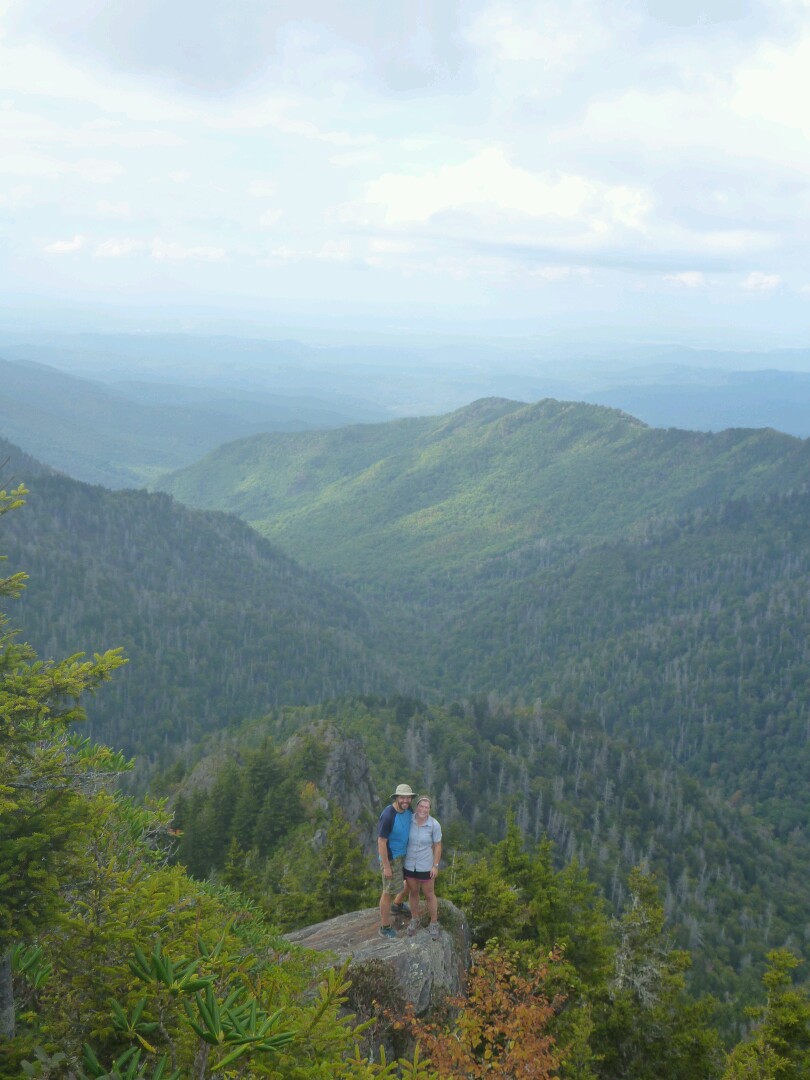 It wasn't sunny all day, there were some menacing looking clouds that rolled over, but it didn't rain. We made a stop after lunch to chill out on the rocks and dry more stuff from our wet day on Max Patch. A couple of miles before camp we did a took a short side trail up to Charlie's Bunion – a rocky knob with neat views to the steep ridges and into the valleys both east and west.
We got to the shelter around 5pm. There were several section hikers there and the first thing they did was offer us leftover food (homemade and dehydrated curried chicken). The Highwaymen rolled in shortly after us and we spent a casual evening talking to the other hikers, eating and relaxing. 2 of the woman at the shelter had hiked up 1/2lb of cinnamon buns plus a bag of icing out of Gatlinburg! Which they shared 🙂 We were also fed venison and beef jerky. Hurray for random trail magic in the Smokies! Finger's crossed it's nice tomorrow for our trip up Clingman's Dome – the highest mountain in the Appalachians