Guidebooks – crucial on the trail, boring to read and read about 🙂  But as something that will be in my hip pocket every day, I figure you might want to know a little about them!  Every evening I read over the maps and guidebooks for what I plan to walk the next day, and put them in a ziplock in my pants pocket.  As I walk, I tend to keep the most recent guidebook sentence running around my head, trying to match whatever is around me to it.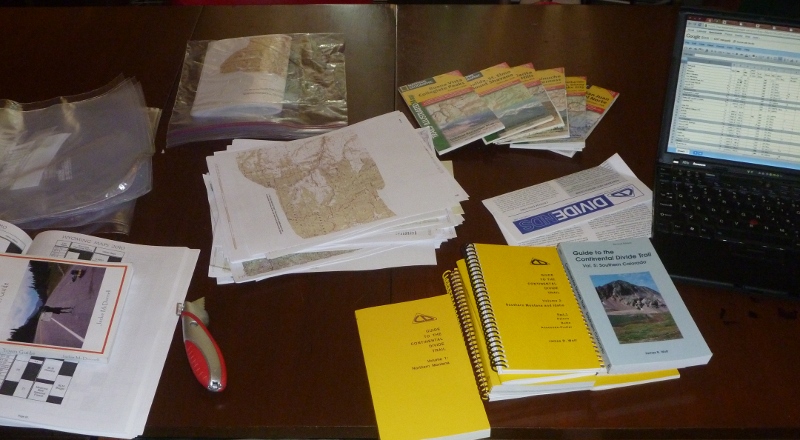 The CDT has two main groups that support it, the Continental Divide Trail Alliance and the Continental Divide Trail Society (CDTS). They each make their own set of guidebooks for the trail. This is pretty excessive considering how few people actually hike the trail (less than 100 per year!). The CDTS books are currently the standard due to their emphasis on concise trail descriptions. When combined with the Jonathan Ley maps I have a fairly lightweight solution to keeping myself found on the trail.
The guidebooks come in multiple parts per state, and sometimes with a supplement written more recently than the original.  The last revision was in 1991, but apparently the guidebooks are still useful.  There are supplements for some areas provided from 2005-2010.  The CDTS also sends out newsletters occasionally with more updates.  I have incorporated the updates by writing them into the margins of the existing books.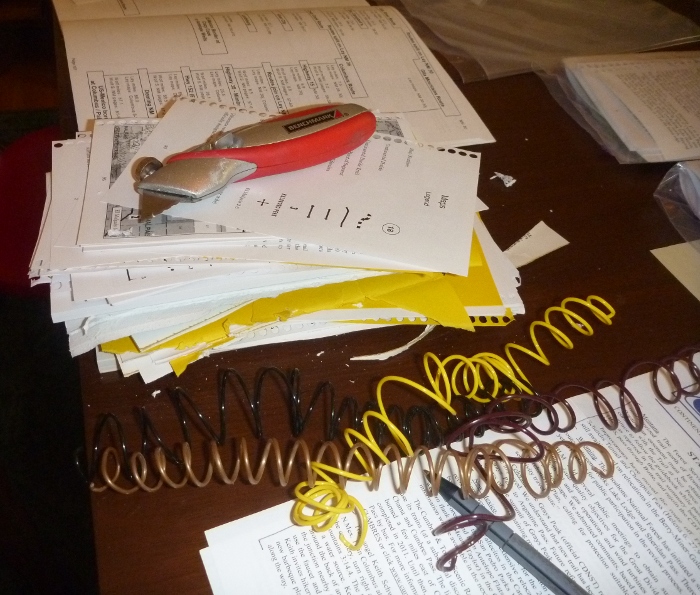 I've divided the trail up into large sections, about half a state each.  For each of those sections, I have taken the guidebooks and maps, and divided them into ziplock bags.  I will take one bag from my bounce box each section, and hopefully mail home the previous set.  Old maps make neat mementos later, but it's just as likely that I'll be throwing them in the garbage when possible, to save the weight.  I've also taken each guidebook and removed all the pages that aren't directly relevant to the hike.  This includes covers, appendices, and low quality "area maps". Yes, I'm that anal about the weight 😉
I'm walking to raise funds for the
Victoria Hospice Nepal Twinning Project
.
A dose of morphine in Nepal costs as little as 15 cents. In the final days of a person life they can suffer agonizing pain. Two Canadian dollars will often keep a person pain free for their last days.