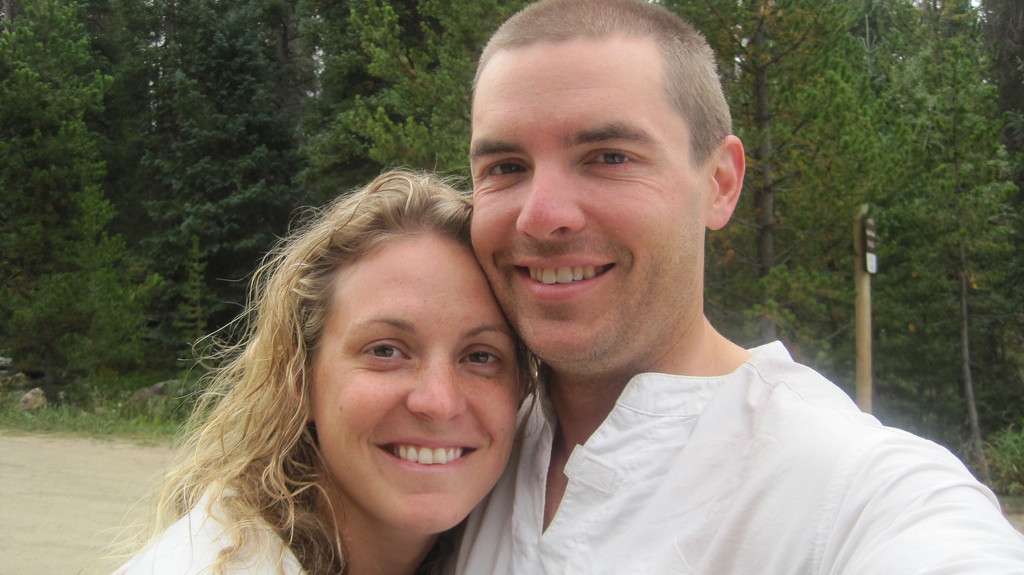 We got up early, grabbed breakfast and coffee, then headed back up the gravel roads to drop me off for real. Hailey headed off to a week-long conference in Denver, while I got back to the hiking! I had to significantly loosen my pack hipbelt in order to get it on, always a good sign after a break from the trail.

I immediately climbed up to the divide, and stayed on it all day. This section was crazy climbing! I bagged some tall mountains too – Mt James (13,294ft), Parry Peak (13,391ft), and Mt Flora (13,132). Parry is the highpoint of the whole CDT! I might make a side-trip to climb something bigger, but for now that's it!
All day it was very cold and windy, so I was glad to have my extra fleece. I had great views from Mt James, but then the clouds and fog and hail rolled in so I didn't see much more from the next few mountains. Today was by far the hardest physical day of the trip. I calculate about 7,400 feet of elevation gain and all of it above 10,000ft (aka hard to breathe just walking to begin with).
The rewards were good though, so I'm happy. Tomorrow could be tough though, we shall see!
---
Daily Summary
Date: Sept 12, 2011
Day 80
Daily Distance: 20 miles
Trip Distance: 1530 miles