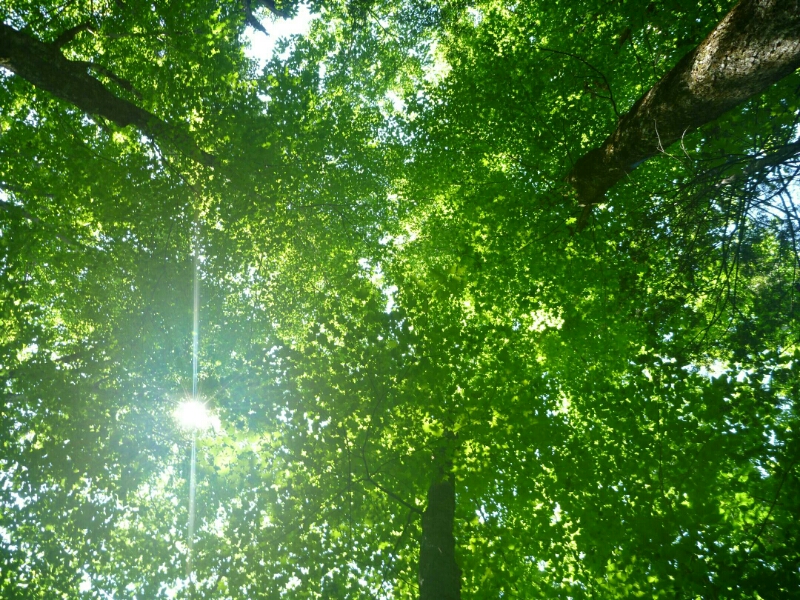 We left Tom's house mid-pack – there were 10+ tents in his back yard at the end of the day yesterday and about half were gone in the morning, while others were slower to get started or heading to grab breakfast in town. We were already on the south side of town so we decided to skip town breakfast today and hike out.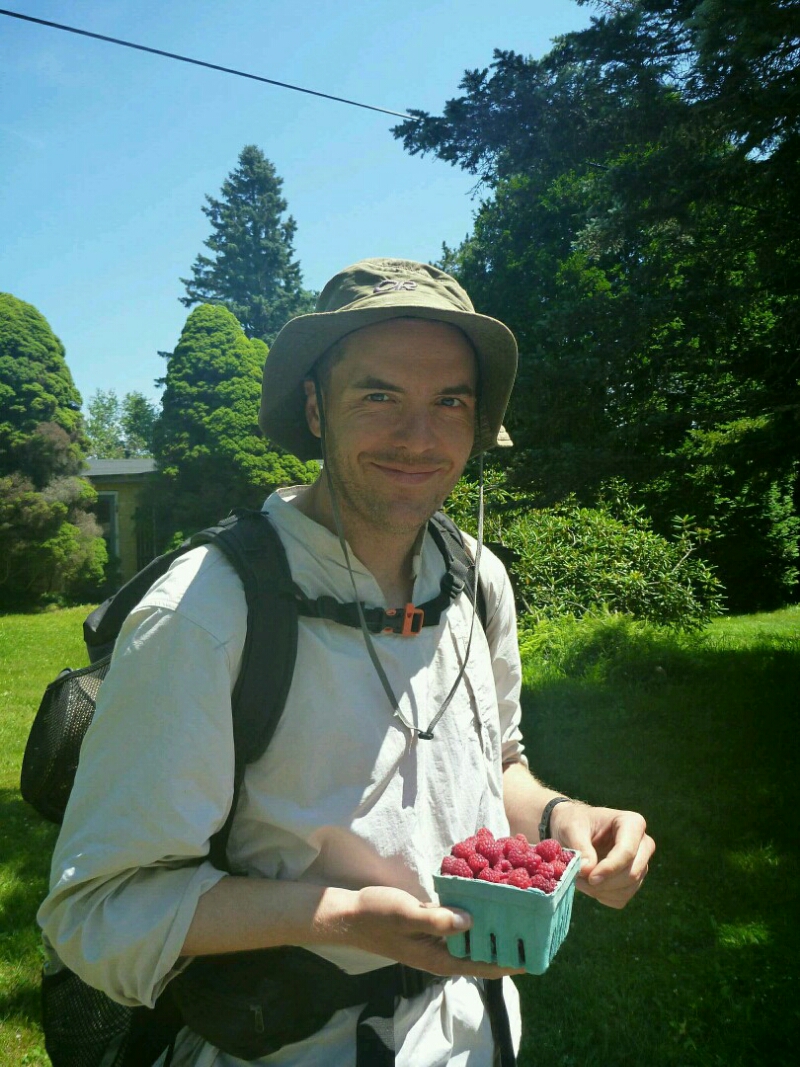 It was another day in mostly woods, relatively flat going. We stopped in after 9 miles to see the  "cookie lady" – famed for giving each thru-hiker 2 homemade cookies (ours were still slightly warm, yum!). She also sells Cokes, Klondike bars, frozen Snickers – we opted to have an early lunch instead of taking advantage of the goodies. I don't think I've ever seen Ryley turn down a chance for a Coke – he drank 2 refills yesterday at lunch. He's OK, though – we were both feeling the aftereffects of all the town food we ate yesterday and thought sticking with our trail food was a safer bet. We did advise a northbound not to order pizza from Dalton…
Usually you can pick your own blueberries and if you're lucky the caretaker at the next campsite will make you pancakes with them, but the blueberries are still a bit scarce and you could buy a pint of raspberries for $5 without any of the work 🙂 I convinced Ryley we could get them 11 miles (without eating them!) to the cabin, so we bought a pint to go.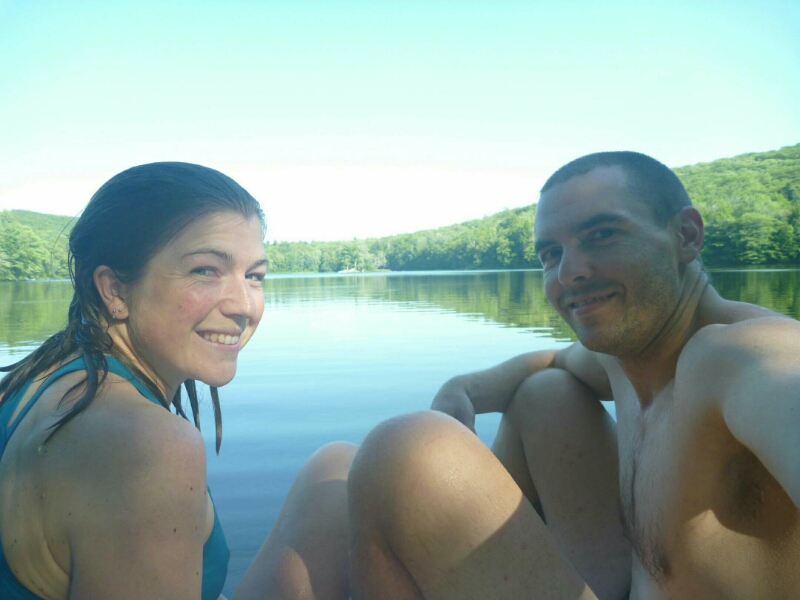 The 11 miles to Upper Goose Pond cabin were fairly uneventful – we did go over Walling Mountain but we didn't really notice… We arrived and met the caretakers Paul and Wendy, and their daughter Katrina. The cabin is a 2-story building with a bunk room upstairs for 15 hikers to sleep, a big porch downstairs, a lake/pond to swim in, canoes you can take out on the lake, and spring water, PLUS we were indeed promised pancakes and coffee for breakfast! It's free to stay here, which is pretty amazing. We got in around 5, had a swim and then chilled out with our feet up 🙂
Awesome after-dinner surprise: Paul walked out of the cabin with 2 plated desserts for us! He teaches a culinary arts baking class and we are benefitting. We got orange cake (complete with orange butter icing and candied orange garnish) and cranberry walnut tart with a dollop or whip cream. Very decadent considering we're out in the woods, and delicious!!