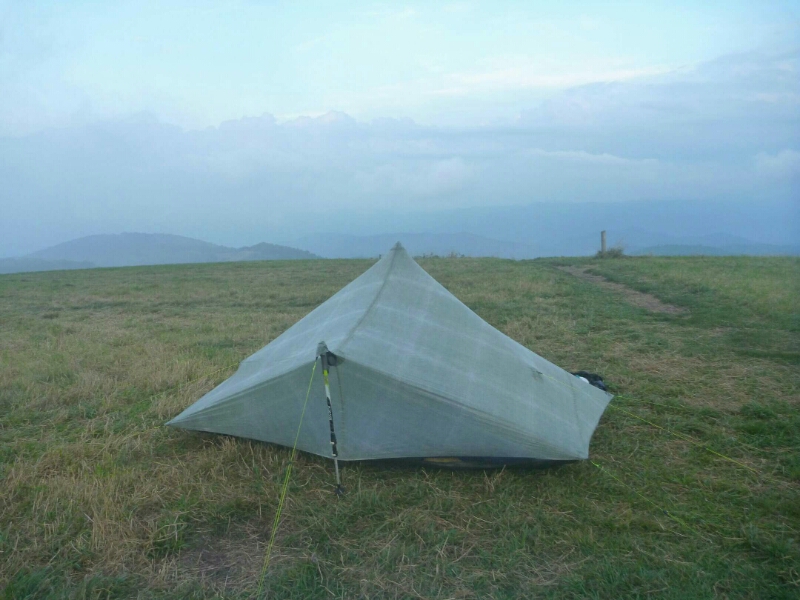 What a great sleep last night. The hostel is a winner. We headed out to breakfast and then picked up our Smokies National Park permits along with more resupply. We decided to take 5 days of food so we can go all the way through the park in one trip. This resulted in probably our heaviest packs of the trip. We whined all the way up a 3700 foot climb out of Hot Springs. Then it rained a bunch as we did some more climbing, but slackened off enough that we were hoping for a good view from our campsite.
We hit Max Patch, a bald mountain at 7 and are sharing the summit with the Highwaymen. The clouds whipped through until dark but never really gave us a clear view to the west. We did see back the way we came a bit but that's it.
We're hoping for it to clear overnight for an awesome sunrise!