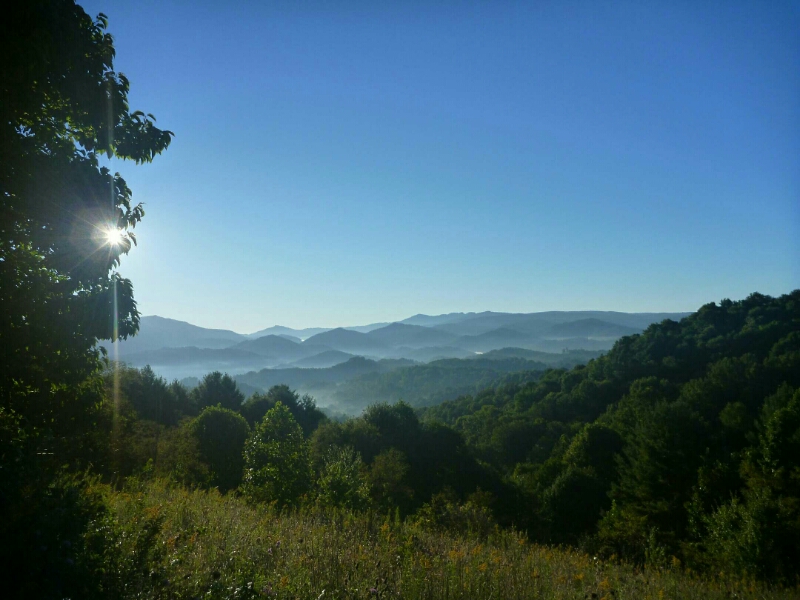 Another cold morning, we both started out with mitts and fleeces. Brown froze last night in his 60F sleeping bag, and no warm clothes at all. We had some very dewy miles up and over a ridge, then down to a highway, access to Roan Mountain. We hitched in a sunny spot, still cold, and got a ride within 5 minutes from a lady and her cat. The cute cat had been attacked by dogs and was on its way to the vet. We got dropped off at Happy Cafe, ate breakfast, and Brown sent off for his warm gear. After breakfast Brown chatted with the owner, who offered us a ride back to the trail in 20 minutes. We quickly assessed our resupply options and managed to get 2 days of food out of the gas station next door. The nearest "real" grocery store was creepily empty, many shelves dusty and the old woman running it just stared at me the whole time I was looking around.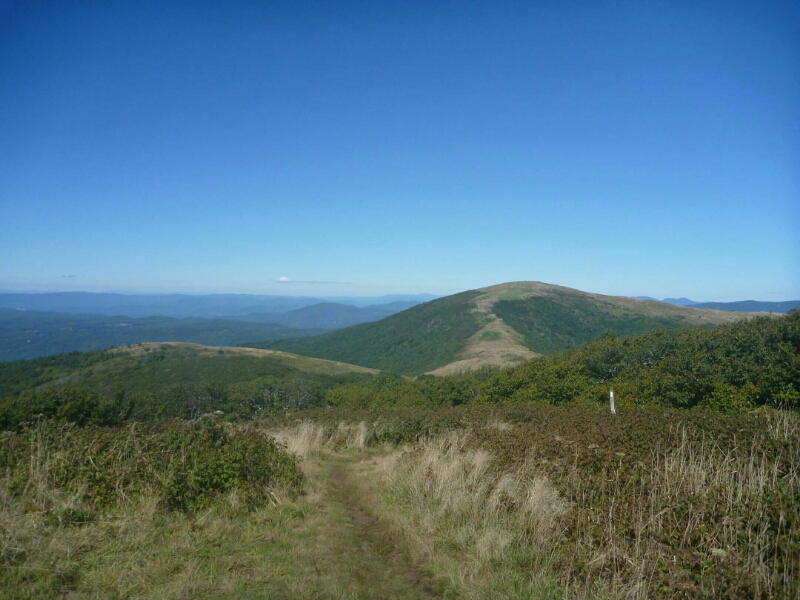 Anyways, we got a ride back and were hiking up into the Roan Highlands by 11:30. We got up 2500 feet, onto our first bald mountain in a long time. Sunny and warm finally, we stopped and I spread out all my gear to dry. We made some phone calls and just soaked up some sun. After that we hiked on, following a mostly bald ridgeline up and down. The view continued to be amazing, and as the sun started getting lower it just got better. Right before the last climb, we hit a busy tourist area, so the trail got nicely graded and was wide and gravelly. We passed through some fragrant fir forest and then climbed up to the shelter near the top of Roan Mountain, at 6200 feet. It will likely be a colder night!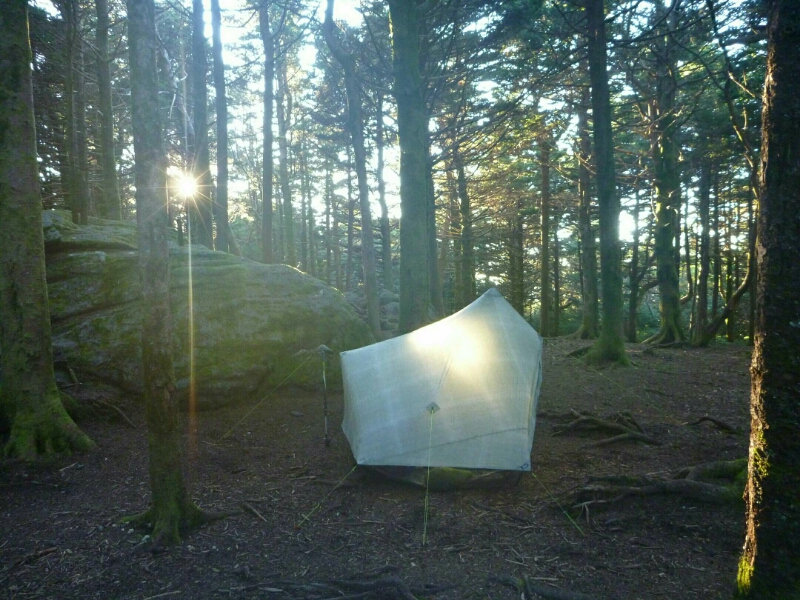 Mk: this was such a nice day! Between Hump Mt, Little Hump Mt, and at least 3 "balds" we were up out of the trees and in the sunshine for hours – that hasn't happened for a long time! The views were out over the hills of Tennessee to the west and North Carolina to the east. The only thing we missed was the sunset as the shelter and tenting at Roan Mt was in the trees.