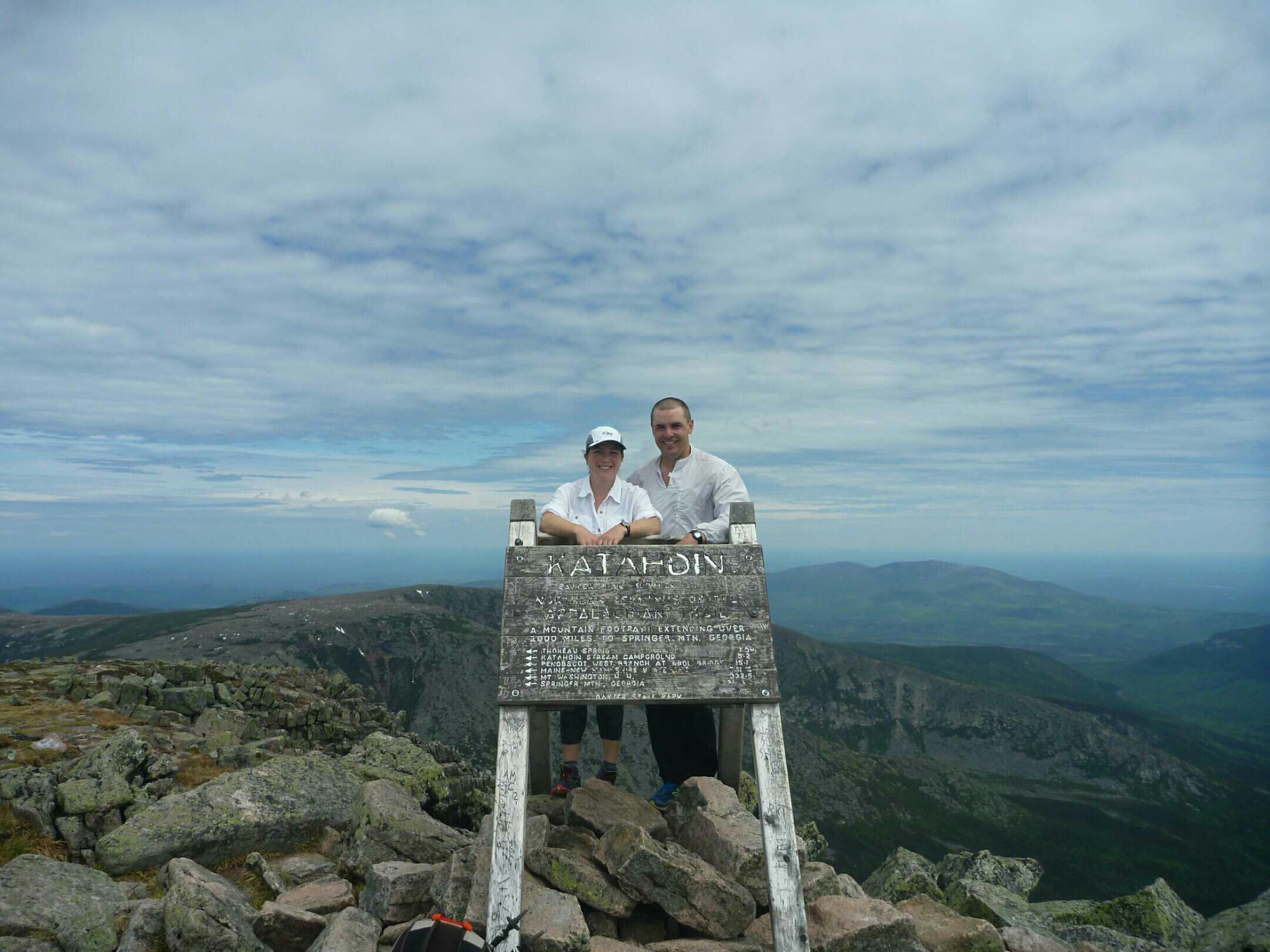 We finally got to the start of the trail!  Another early day but we finally arrived in Baxter State Park by 8am and started up Mt Katadhin.   Because the start was up top we were able to leave our packs with the Rangers and borrow day packs for the hike up.
What a start to the trail, though! Huge mountain with a 2 mile scramble up and massive boulders in the middle.   Definitely a fitness wake-up call for us and others.  We met a few people who gave up half way up and I can't blame them.
We managed to get up there though and shared the summit with a thru hiker named Pete and his brother John.  He tried the trail Northbound last year but ultimately quit, so this year he's going the other way. 
We finally got back to our packs 7 hours after we left and immediately setup camp and were eventually joined by Sam and Ben, two young guys who had stayed at the Lodge with us last night.  They are novice backpackers but were great entertainment for us all evening.  Sam had never really setup his hammock and was carrying 5lbs of peanut butter.  He also made us a nice fire for the evening.
We were in bed pretty early but overall a very successful day.   Both sore but not unreasonably