We were up early to get out of the Hut before the guests were about. Out into the rain and a big windy climb up Mt Kinsman.  The rest of the day was very wet and muddy, and the less said of it the better.
The last mile into the shelter was interesting though, basically straight up beside a waterfall that went on forever.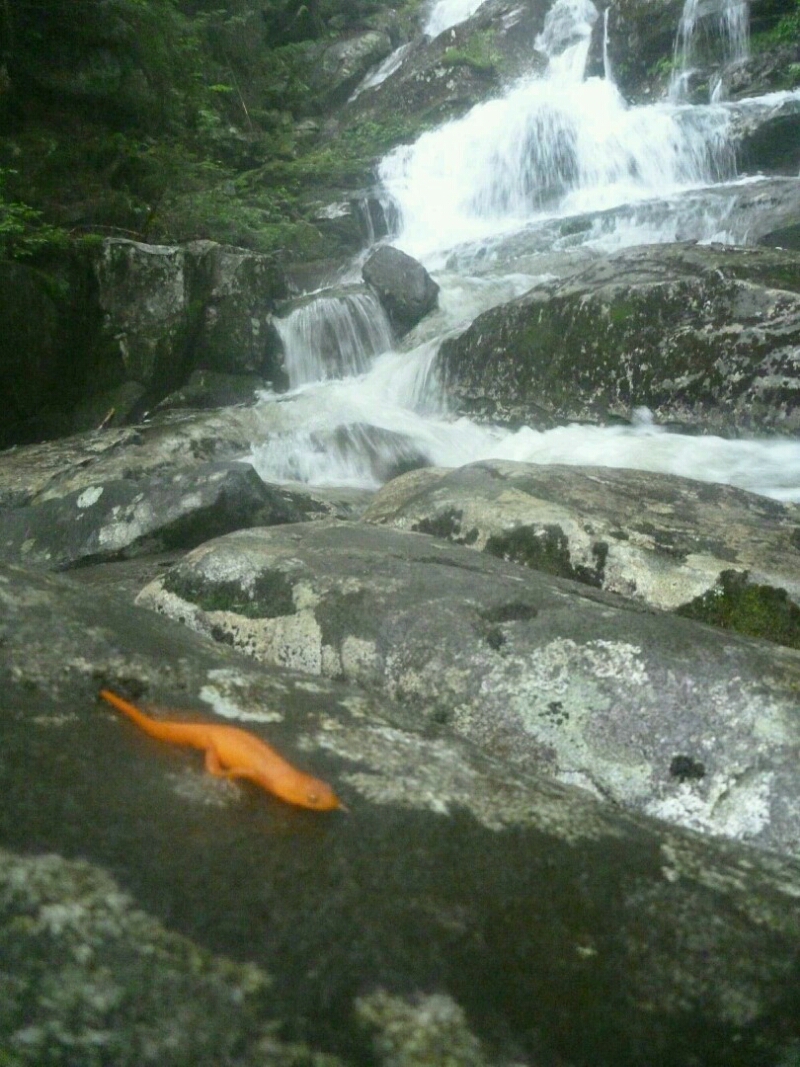 We got here very early and had time to nap and read…. Except my Kindle is acting up, freezing and generally making it seem like it's about to die.